My youngest child is now eight years old. Where has the time gone? Of my four children, Anna is the most "social." She lives for parties and :::shudder::: shopping. I have no idea of where she came from because there is no way that she got those genes from me. The thing is...I kinda adore that kid, so when she started talking about how amazing her birthday party was going to be, I wanted to help make it just that. Since I'm rather clueless about how to throw a decent party, I turned to Pintrest. After browsing through a few party ideas, Anna made a decision. She wanted her birthday party to be a baking party.
We both agreed that we very much wanted to give little aprons to the party guests. The problem was that I don't own a sewing machine. Thankfully my mom came to the rescue! After mom whipped the basic ingredients together, Anna and I added the decorations - ricrack and felt cupcakes. Well, to be honest, Anna only helped with one button "cherry" on one of the cupcakes. But hey, that's helping! Besides, sewing isn't exactly as fun as shopping ya know.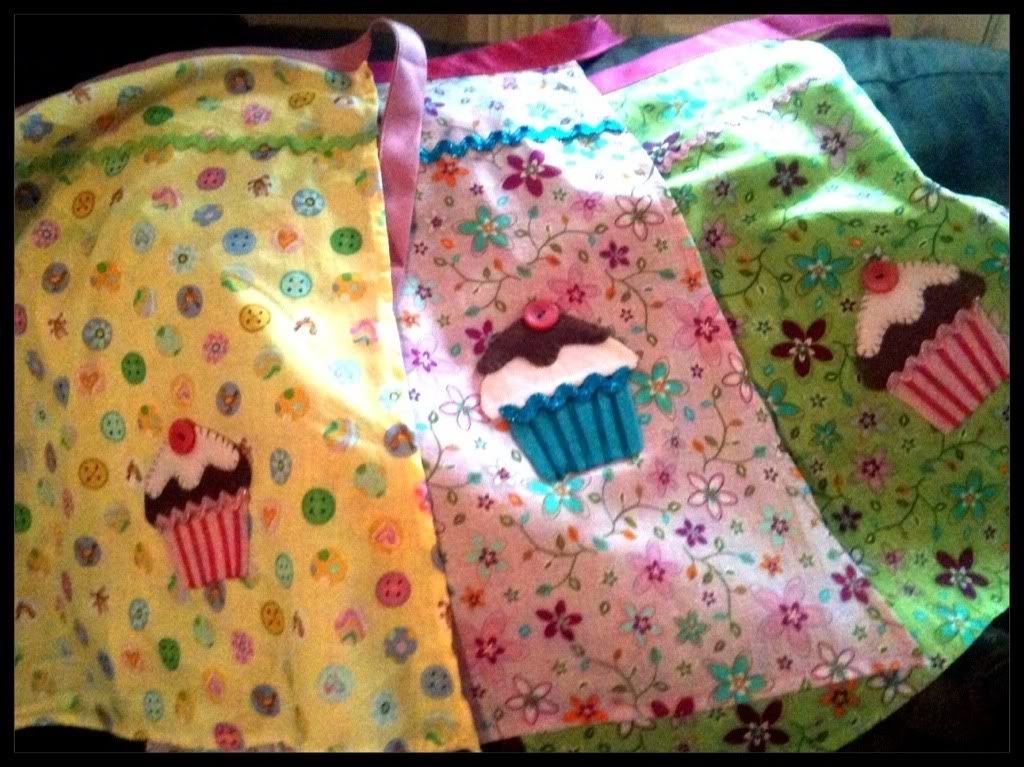 Shopping is (unfortunately) what I had to do for our next step in the party prep. The original plan was to find little toy whisks to put on top of baking tins filled with goodies, but while searching for the whisks, I found these adorable baking tools at
Growing Cooks
.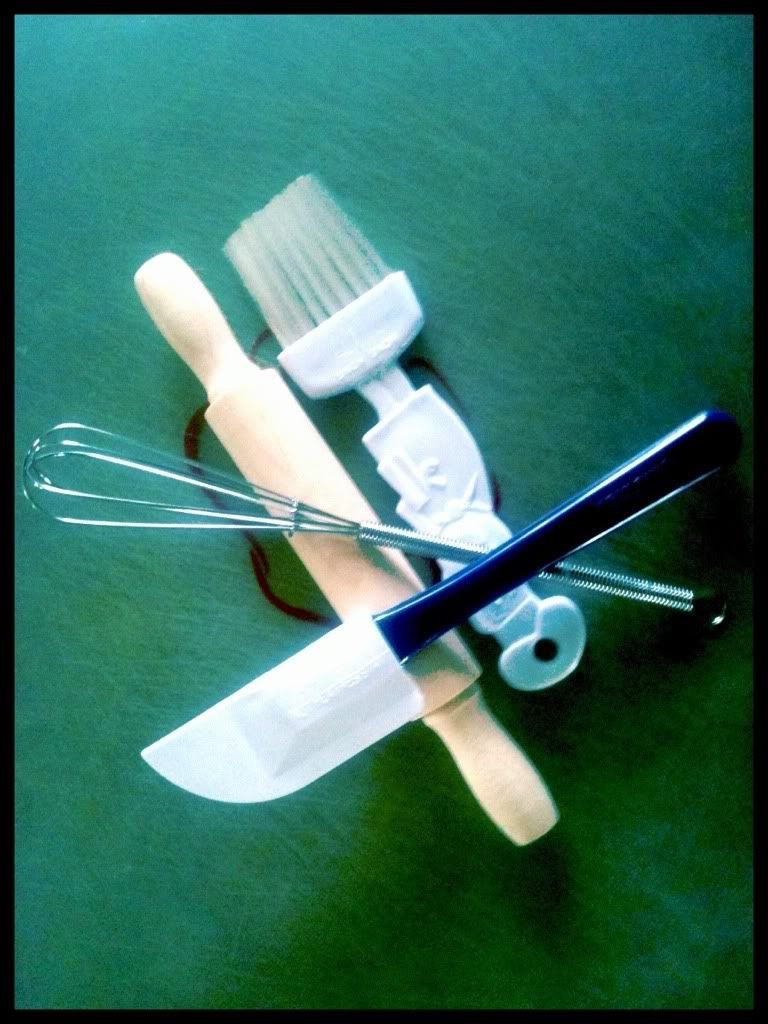 Yay, shopping made easy! Is there anything that the internet can't do?
When it came to getting the house ready for the festivities, cupcake liners ruled the decorations! I like the look so much that I've decided to leave them up for a while. No, no, no. It has nothing (much) to do with laziness. I just think that it's cute! Besides Anna agreed to go on pretending that it's her birthday until Christmas. If I take it all down now, it may break her heart!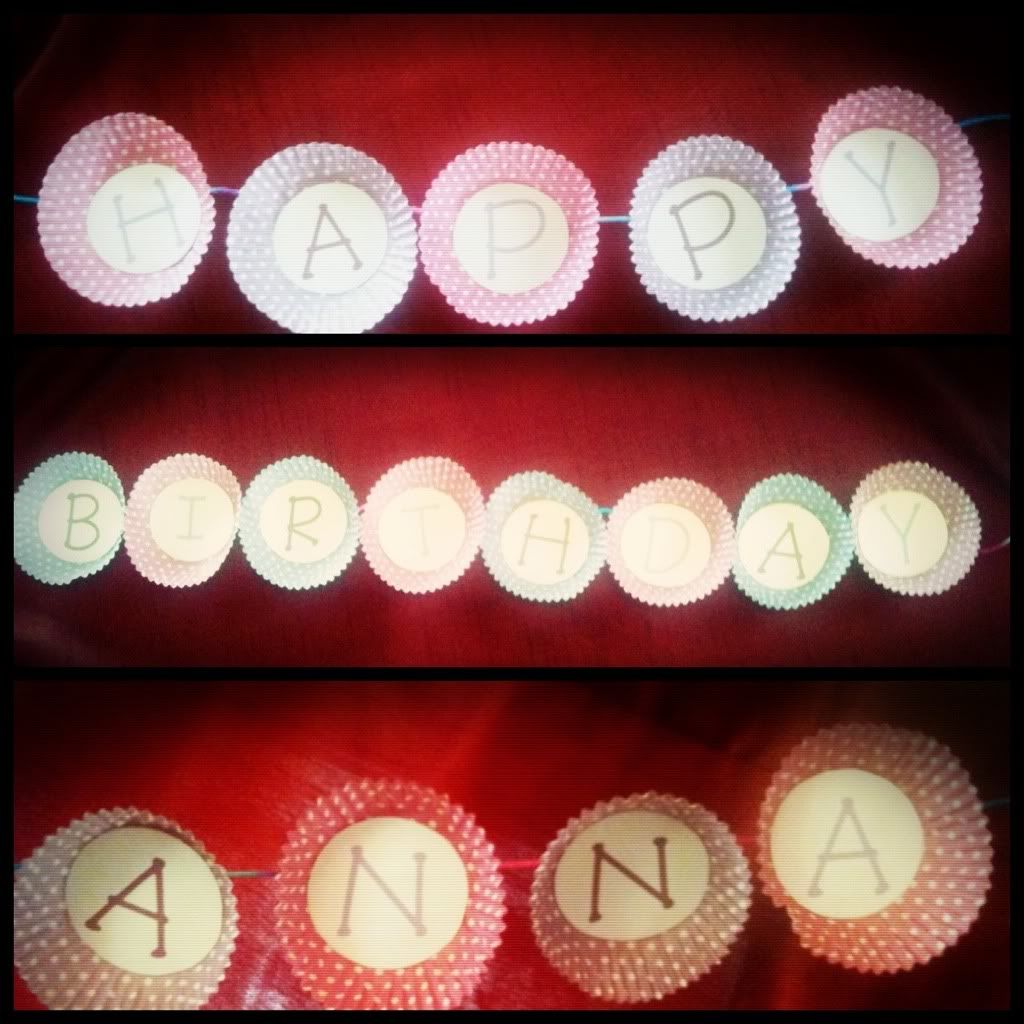 Anna wanted a birthday cake that was "three layers with pink, yellow and blue inside." Once again, I turned to the internet for inspiration. The image that caught my eye had cupcake for the top layer. Perfect! Of course, my attempt didn't turn out nearly as cute as the one online, but it wasn't too terrible. Actually it was kinda fun to put together. Once I figured out how to get it to stop crumbling, the candy clay behaved pretty much like modeling clay.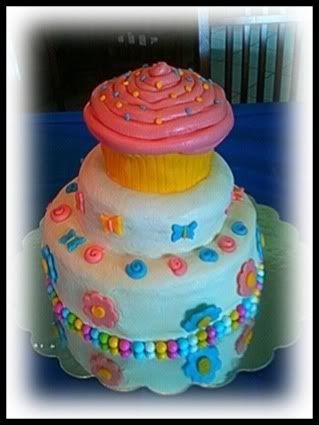 For party activities, the girls started off by decorating their own pastry chef hats. Before the party began, I cut strips of poster board for the headbands and attached pieces of the paper window blinds/shades that we had leftover from back when we first moved in our home. The pleats in the blinds worked perfectly for the tall toques.
Once the girls were finished with their hats, they moved on to the cupcakes. That's when the real fun began.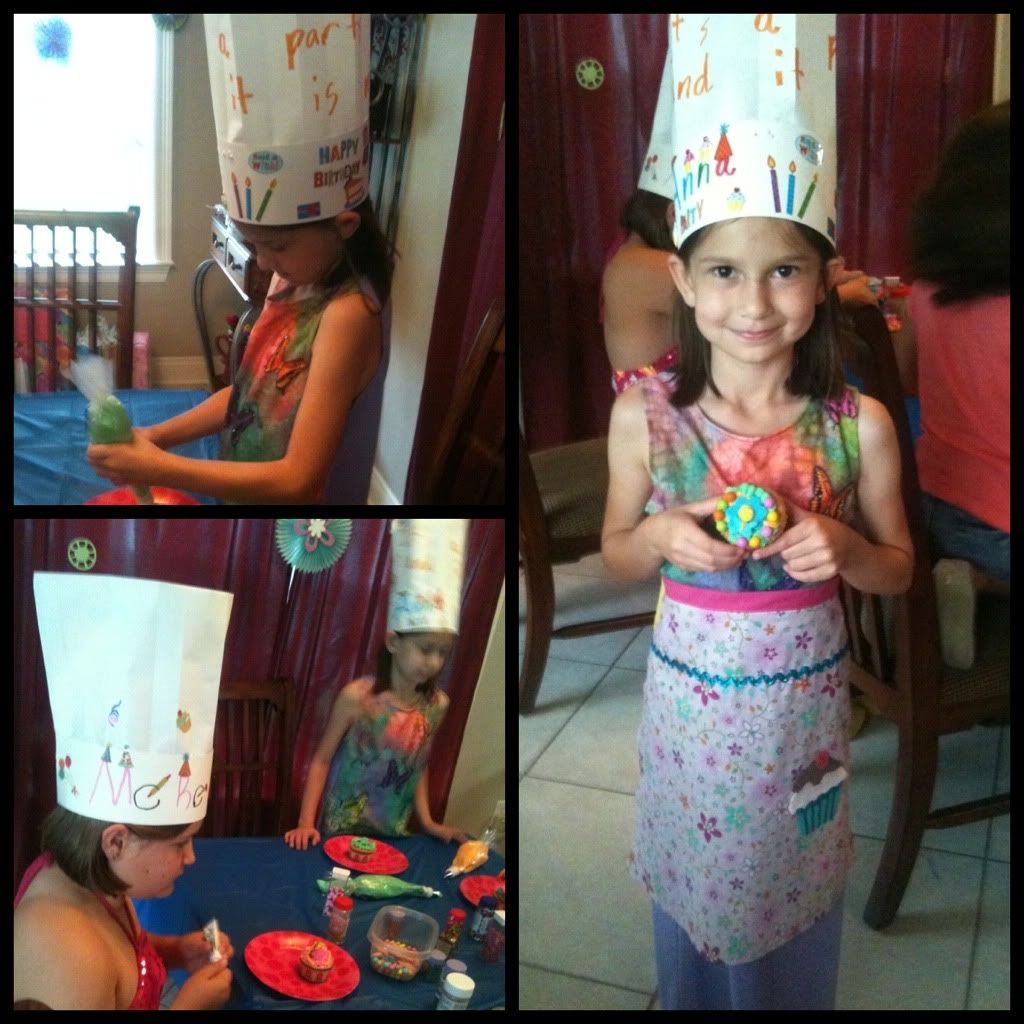 Although they had a blast with the icing and sprinkles, none of the girls could bring themselves to eat their own creations. That was probably a good thing because we had plenty enough sugar rushing going on from all of the other goodies.
All in all, I am happy to report that my Anna's Baking Birthday party was a sweet success!